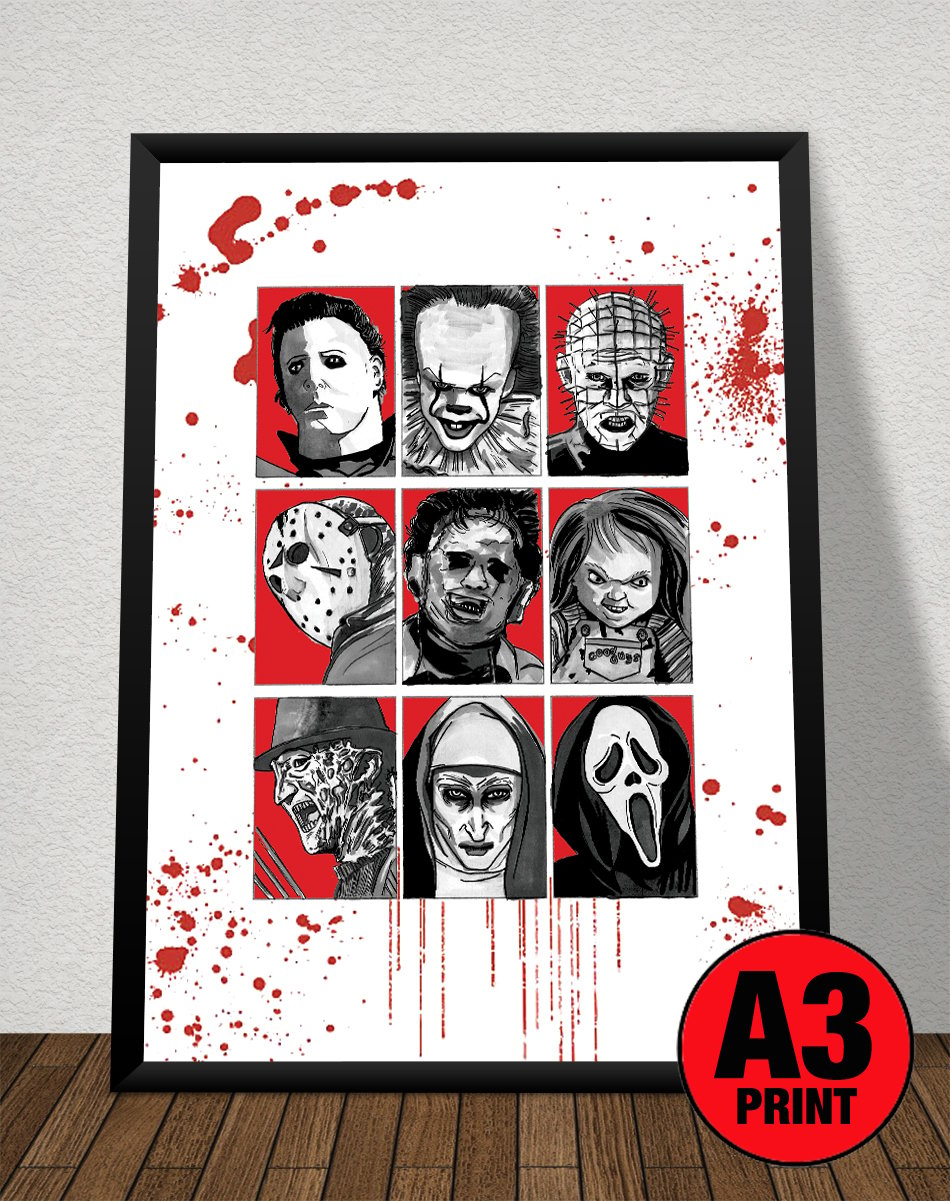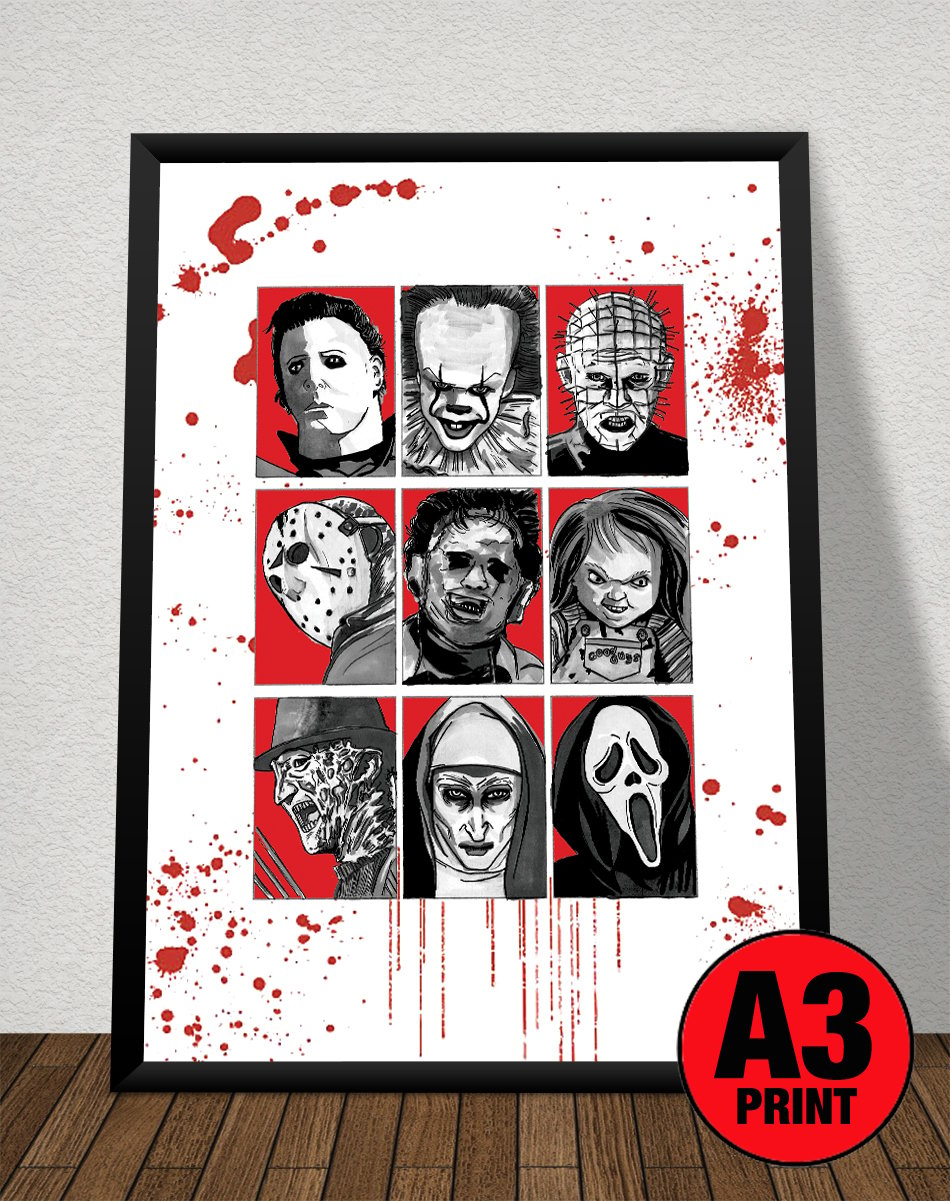 Horror Movie Icons A3 (16" x 12") Signed Print Comic Style Illustration
£10.00
Hand drawn illustration of 9 Horror Movie Icons from the cult horror movies.
Featuring, Micheal Myers (Halloween), Pennywise (IT), Pinhead (Hellraiser), Jason Vorhees (Friday The 13th), Leatherface (Texas Chainsaw Massacre), Chucky (Childs Play), Freddy Krueger ( A Nightmare On Elm Street), The Nun ( The Conjuring 2 & The Nun), and Ghostface (Scream).
Comic illustration style artwork.
Hand drawn illustration by BA Hnrs Illustrator Nick Gribbon.
A3 Size (29.7cm x 42cm)
Digitally Printed on 210gsm cardstock.
Signed by the artist.
Print only. (Frame for display purposes only).
Posted UK 1st Class in a cardboard tube.
Nick (the artist) is a Lucasfilm Approved artist working for Topps, Upper Deck, Cryptozoic, Dynamite, and more. Illustrating official hand drawn sketch cards for many film and TV franchises.